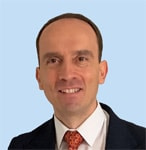 Name and surname: Ignacio Morón Henche.
Titles:
Current charges:
Titular Professor at the University of Granada.
Institution / Affiliation: Department of Psychobiology. Faculty of Psychology. University of Granada, Spain.
City-Country : Granada, Spain.
Memberships: 
Research Center, Mind, Brain and Behavior.
National Society of Psychobiology. 
Research lines / topics:
Currently, my line of research is related to the study of the neurobiological and behavioral determinants in binge-type or binge-drinking alcohol consumption, and the role of sigma-1 receptors evaluating their potential use as a pharmacological treatment for this addiction. To do this, we use behavioral paradigms and carry out neuroanatomical studies comparing adolescent and adult animals of both sexes, and their modulation by sigma-1 receptors. I also develop research on the effect of previous experiences both on an emotional level and on learning and memory.  
Main publications:
Ruiz-Leyva L, Salguero A, Morón I, Portillo-Salido E, Cendán CM, Pautassi RM. Sigma-1 antagonism inhibits binge ethanol drinking at adolescence. Drug Alcohol Depend. 215: 108214. 2020.
Salguero A, Suarez A, Luque M, Ruiz-Leyva L, Cendán CM, Morón I, Pautassi RM. Binge-Like, Naloxone-Sensitive, Voluntary Ethanol Intake at Adolescence Is Greater Than at Adulthood, but Does Not Exacerbate Subsequent Two-Bottle Choice Drinking.  Front Behav Neurosci. 9; 14: 50.2020.
Other academic / professional background:
Throughout my research career my research has focused on the study of the influence of previous experiences, as well as the study of its biological bases. I am currently developing my research on the modulation of previous emotional experiences in addictive processes. I also develop a job in management, currently being dean of the faculty of psychology at the University of Granada.