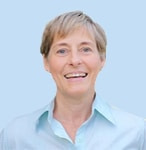 Name and surname :  Mariana Cremonte.
Titles:
Degree in Psychology, National University of Mar del Plata.
Certificate of advanced studies in basic processes, UNED, Spain.
Certified Program in Alcohol and Other Drug Abuse University of California at Berkeley, USA.
Doctorate in Psychology, National University of Córdoba, Argentina.
Current charges:
Independent Researcher of the National Council for Scientific and Technical Research (CONICET), Argentina.
Professor at the National University of Mar del Plata, Argentina.
Institution / Affiliation:  Director of the Research Group on psychoactive substances of the Institute of Basic and Applied Psychology and Technology (IPSIBAT), of the National University of Mar del Plata and the National Council of Scientific and Technical Research (CONICET), Argentina.
City-Country : Mar del Plata, Argentina.
Memberships:
AACC Argentine Association of Behavioral Sciences
SIP Interamerican Society of Psychology
INEBRIA International Network on Brief Interventions for Alcohol Problems
RTIRN Road Traffic Research Injuries Research Network
Research lines / topics:
My areas of interest are the epidemiology of alcohol use, associated problems, and use disorders. Among the problems associated with consumption, I am especially interested in injuries from external causes due to their great impact on public health. Another line of work focuses on the psychometric performance of consumption measures, screening and diagnosis of harmful use and use disorders.
Main publications:
Conde, K., Peltzer, RI, Pantani, D., Pinsky, I. and Cremonte, M. (2021), Alcohol industry, corporate social responsibility and country features in Latin America. Drug Alcohol Rev., 40: 423-430. https://doi.org/10.1111/dar.13208
Salomón T, Conde K, Cremonte M. Profiles of alcohol use disorder criteria: Help-seeking vs self-achieved remission in Argentinean hospital patients. J Ethn Subst Abuse. 2020 13: 1-9. doi: 10.1080 / 15332640.2020.1803782. Epub ahead of print. PMID: 32787713.
Conde K, Nesoff ED, Peltzer RI, Cremonte M. A Multilevel Model of Alcohol Outlet Density, Individual Characteristics and Alcohol-Related Injury in Argentinean Young Adults. Can J Addict. 2020; 11 (4): 32-39. doi: 10.1097 / cxa.0000000000000097. PMID: 33585673; PMCID: PMC7880044
Conde, K., Peltzer, RI, Gimenez, PV, Cremonte, M. The Association Between Early Drinking and Dependence Varies by Drinking Context. Frontiers in Behavioral Neuroscience , 2020, 14, 17.
Borges, G., Cherpitel, CJ, Orozco, R., Bond, J., Ye, Y., Macdonald, S., Giesbrecht, N., Stockwell, T., Cremonte, M., Moskalewicz, J., Swiatkiewicz , G. and Poznyak, V. Acute alcohol use and the risk of non-fatal injury in sixteen countries. Addiction, 2006. 101: 993-1002. https://doi.org/10.1111/j.1360-0443.2006.01462.x
Other academic / professional background:
He has advised the Pan American Health Organization (PAHO) and given training workshops on screening and brief intervention to reduce problems related to alcohol consumption in several Latin American and Caribbean countries through PAHO.