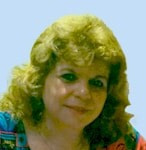 Name and surname : Miriam Virgolini
Titles:
Doctor in Chemical Sciences, Faculty of Chemical Sciences (FCQ), National University of Córdoba (UNC), Argentina.
Current charges:
Postdoctoral Associate at the University of Rochester, NY, USA (2000-2003) and Rutgers University (2004-2005), NJ, USA

Independent Researcher of CONICET (2018-present) and member of the Career in the Assistant (2007-2011) and Adjunct (20012-2017) categories at the Institute of Experimental Pharmacology of Córdoba (IFEC-CONICET).
Associate Professor of subjects in the Toxicology area of ​​the Department of Pharmacology, FCQ, UNC (2006-present).
Director of the Specialization Course in Clinical Toxicology, FCQ, UNC (2008-present).
Director of 1 doctoral thesis completed and 4 in progress, FCQ, UNC.
Institution / Affiliation: Faculty of Chemical Sciences (FCQ), National University of Córdoba (UNC), Argentina.
City-Country : Córdoba, Argentina.
Research lines / topics 
Experimental Neuro Toxicology. Research topics: in rats and in the model organism Caenorhabditis elegans.
"Early exposure to lead and increased vulnerability to the stimulatory and motivational responses of ethanol."
"Role of oxidative stress in ethanol dependence-induced neuroinflammation"
"Pesticides, oxidative stress, toxic aldehydes and parkinsonism"
Main publications 
Mattalloni, MS et al . " Brain ethanol-metabolizing enzymes are differentially expressed in lead-exposed animals after voluntary ethanol consumption: pharmacological approaches". NeuroToxicology. 75: 174-185, 2019 .
Mattalloni, et al. "Silencing brain catalase expression reduces ethanol intake in developmentally-lead-exposed rats." NeuroToxicology. 70: 180-186, 2019.
Romina Deza-Ponzio et al. "Aldehyde Dehydrogenase 2 in the spotlight: the link between mitochondria and neurodegeneration." NeuroToxicology 68: 19-24, 2018.
Miriam B. Virgolini et al. "Modulation of Ethanol-Metabolizing Enzymes by Developmental Lead Exposure: Effects in Voluntary Ethanol Consumption". Research Topic Title: Ethanol, Its Active Metabolites, and Their Mechanisms of Action: Neurophysiological and Behavioral Effects. Frontiers Behavioral Neuroscience 11:95, 2017.
Mattalloni, MS et al "Developmental lead exposure induces opposite effects on ethanol intake and locomotion in response to central vs. systemic cyanamide administration "Alcohol 58: 1-11, 2017.