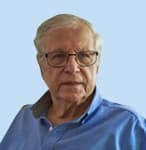 Nombre y apellido: Yedy ISRAEL.
Títulos:
Bioquímico (Universidad de Chile).
PhD ( Universidad de Toronto, Canadá).
Cargos actuales:
Profesor Titular de Farmacología Molecular y Clínica.
Institución/Afiliación: Universidad de Chile.
Ciudad-País: Santiago, Chile.
Membresías:
Research Society on Alcoholism (RSA-USA). International Society for Biomedical Research on Alcoholism (ISBRA). Latin Ameican Society of Research on Alcoholsm (LASBRA)
Líneas/tópicos de investigación:
Alcohol-mechanisms of reward and reinforcement and (ii) mechanisms of conditioned relapse.  (ii) role of dopamine, glutamate, (iv) interaction (gut microbiota-vagus nerve -brain).
Principales publicaciones:
Karahanian E, Quintanilla ME, Tampier L, Rivera-Meza M, Bustamante D, Gonzalez-Lira V. Morales P, Herrera-Marschitz M, *Israel Y.  ETHANOL AS A PRODRUG: BRAIN METABOLISM OF ETHANOL MEDIATES ITS REINFORCING EFFECTS. Alcohol Clin Exp Res 35:606-612, 2011
Israel Y, Quintanilla ME, Morales P, Santapau D, Berios Carcamo P, EZquer M, Herrera-Marschitz M. Aspirin and N-acetylcysteine co-administration markedly inhibit chronic ethanol intake and block relapse binge drinking: Role of neuroinflammation-oxidative stress self-perpetuation. Addict Biol. 2019 Nov 15:e12853. doi: 10.1111/adb.12853
Ezquer F, Quintanilla ME,  Moya-Flores F, Morales P, Munita JM, Olivares B, Landskron G., Hermoso M, Ezquer M, Herrera-Marschitz M, Israel Y, Innate gut microbiota predisposes to high alcohol consumption  Addiction Biology. Jan 19 2021, DOI: 10.1111/adb.13018
Otros antecedentes académicos/profesionales:
1965      Reeve Award, Ph.D. University of Toronto ;Canada
1979     Pharmacological Society of Canada, Distinguished Research Upjohn Award.
1980     Jellinek Memorial Award in Alcoholism, The Jellinek International Foundation.
1990     Distinguished Researcher Award,  U.S. Research Society on Alcoholism.
1990-97 Scientific Advisory Council. National Institute on Alcohol Abuse and Alcoholism (USA).
1997      President of Chile Chair in Sciences Award
1999-01 President, U.S. Research Society on Alcoholism
2001-     Member, Corresponding, National Academy of Sciences of Chile.
2006     Thurman Lectureship Award, Bowes Center for Alcohol Studies, Univ. North Carolina.
2012      Schmidt-Hebbel Medal, Academy of Pharmaceutical Sciences of Chile
2014      International Society for Biomedical Research on Alcoholism.  Ishii Memorial Award
2017      Lieber Lectureship Award.  European Society for Biomed. Research on Alcoholism
2021      International Society for Biomedical Research on Alcoholism: Tabakoff Award